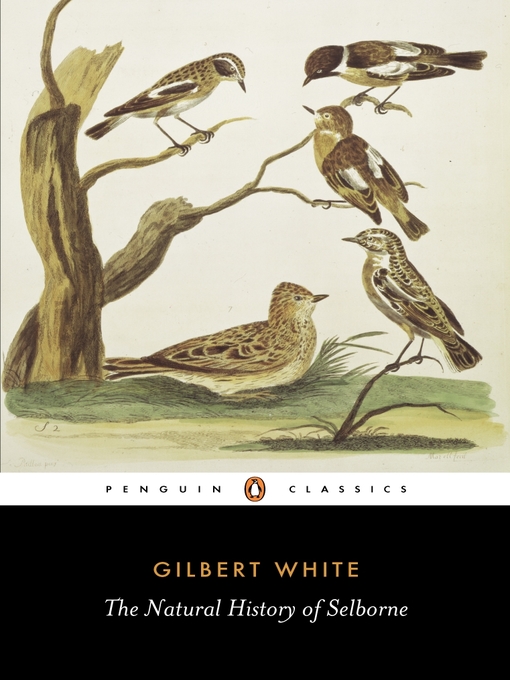 It is sometimes said that Australia doesn't have much of a nature writing tradition. I would argue that we do, it has just developed differently than in the US and UK. There are many interesting reasons for this, which are the subject of my current research project. I'll be very much immersed in nature writing for 2012 – though not necessarily my own!
For a start, it is worth remembering that Australia is still a relatively young country.  Gilbert White's A Natural History of Selbourne, one of the earliest and best known examples of nature writing, was first published in 1788… the year Australia was "settled."
The Natural History of Selbourne is an account of daily life in a Hampshire (UK) village and the plants and creatures of the neighbouring fields. It took eighteen years to complete and takes the form of a series of letters, from his correspondence to other naturalist philosophers, Thomas Pennant and Daines Barrington. This is a bit of a construction, as White heavily edited his letters for the purposes of the book, including the dates, presumably for the sake of a stronger narrative.
It is White's attention to detail and focus on one small location that set Selbourne apart. He was writing at a time when mainstream naturalism was focused on acquisition and expansion and preoccupied with the exotic. It was all expeditions, collections, classification and conjecture; post-Linnaeus but pre-Darwin … there were still some pretty wild theories in circulation about nature.
Selbourne is still more  natural history in its style, but as Mabey points out in his introduction, White brought "meticulousness, humility and scepticism" to the field. His writing combined clear observation with imagination, and he was able to write with "wit and intimacy." In other words, he not only took an original approach – he was a fine writer.
As you would expect, there is plenty of sexy description:
The covert of this eminence is altogether beech, the most lovely of all forest trees, whether we consider its smooth rind or bark, its glossy foliage, or graceful pendulous boughs (21).
And charming annecdotes like the story of the female mouse (dam) who built a prefectly round ball of a house for her children in a wheat field, suspended on the head of a thistle, or the swallow that built its nest on the wings and body of an owl hanging dead and dry from the rafter of a barn.
Selbourne is, in some ways, also challenging for the modern nature lover. Despite the beautiful descriptions of birds and animals, and charming annecdotes, rather a lot of creatures, particularly birds, are shot, dissected or strung up on barn walls for the sake of natural science.
Gilbert White believed that those who study "only one district are much more likely to advance natural knowledge than those that grasp at more than they can possibly be acquainted with: every kingdom, every province, should have its own monographer." The Natural History of Selbourne brought a new perspective on the natural world and was read by writers such as H.D. Thoreau, paving the way for Walden and the many fine nature writing books that were to follow.
Selbourne remains one of the most reprinted books in the world, popular even in Japan. The copy I have is a lovely large format, illustrated (woodcuts from previous editions as well as coloured plates) and annotated two hundred anniversary edition (1988), with an introduction from Richard Mabey, from the UQ library. Penguin's Nature Classics edition (now there's a series I'd like as a massive boxed set) is lovely, too, and very reasonably priced at around $12.